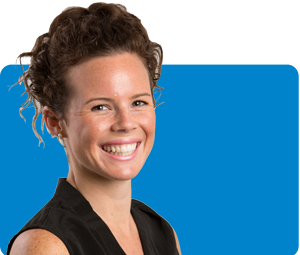 Brooke Gough
---
Hobart •
---
Senior Travel Specialist
Year started in travel: 2005
What interests you about travel?  How passionate I am when travelling, planning and booking holidays.  I love that I can 'sink my teeth' into all aspects of travel whether it be the food, wine, culture, the sites, meeting the locals, or just the destination itself.  Being able to share my personal love and interests whilst inspiring and creating unique itineraries for clients.  Having been lucky enough to live in France working in a ski chalet, it has allowed me to explore most of Europe & the UK in depth which I will be forever grateful for.  I was also lucky enough to live, travel & work in Canada for 2 years, which will always have a piece of my heart. I wouldn't be the person I am today without all these travel experiences.
What is your favourite destination?  This is the hardest question for a travel agent to answer, but I think I'd have to say South Africa, Croatia + Canada.
I have travelled to….
Europe | England | Ireland | France | Spain | Portugal | Italy | Croatia | Poland | Hungary | Czech Republic | Belgium | Greece | Switzerland | Germany | Austria | Netherlands | Sweden |Turkey |Denmark | Central and South America | Nicaragua | Costa Rica | Panama | Peru | Argentina
North America | Canada | United States inc Hawaii
Asia | Malaysia | Vietnam | Thailand | Indonesia | Laos | Cambodia
Pacific | Australia | New Zealand | Fiji | Vanuatu | New Caledonia| Cook Islands
Africa |South Africa | Botswana | Zambia | Morocco
Mauritius
Favourite travel tip?  To ensure you get the most out of a destination and truly immerse yourself, aim for a minimum 4 nights which is only 3 full days to explore such a big, amazing city/town, anything else and you won't have time to truly appreciate the beauty of what it has to offer.  
What's your dream destination? South Africa, which I was lucky enough to experience with Scenic tours and it exceeded all my expectations, a trip that should be on everyone's bucket list! Not just seeing all the beautiful animals in their natural habitat, but how welcoming and lovely the people are, how safe I feel travelling around, the amazing food & wine and you can't forget and the sheer natural beauty and landscape of South Africa, unbelievably breathtaking.  It truly was a once in a lifetime experience that I will never forget.