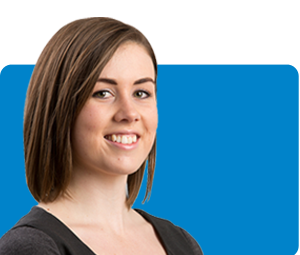 Hannah Dodge
---
Melbourne • Corporate Travel Consultant
---
What interests you about travel?
Feeling out of my comfort zone and experiencing different cultures.
What is your favourite destination?
San Sebastian, Spain as it is a quiet, lazy city which is not too overcrowded by tourists by day and a happening place at night. The pintxos bars are amazing!
I also love Berlin, Germany. I remember thinking 'I could live here' the first time I visited. Yes, I've been back again and loved it just as much. It's a very cool city with a lot of interesting history.

I have travelled to….
Germany, Czech Republic, Austria, Netherlands, France, Spain, England, UAE, West Coast of USA, Thailand, Fiji, Indonesia, Hong Kong, New Zealand, Australia.
Favourite travel tip?
Pack a power board along with your adapter for the country you are visiting, so you can charge multiple items at once.
There is also an app called Bean Hunter where you can search highly rated cafes for good coffee whilst travelling!
What's your dream destination?
A white Christmas in New York and a week or two relaxing in an overwater bungalow in the Maldives.