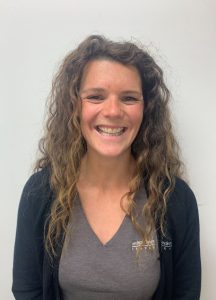 Rose Cannan
---
Hobart • Travel Specialist
---
Year started in travel
2010
What interests you about travel?
Having experiences, I cannot at home.  Like hiking to Machu Picchu, swimming with seals in the Galapagos and giant manta rays in the Maldives, paragliding in the Swiss Alps or relaxing on the Rocky Mountaineer.
What is your favourite destination?
I absolutely love South America with my favourite place being the Galapagos.  I was lucky enough to visit twice in a year.  It's remote and untouched in many parts with the main attraction being its amazing wildlife.  The giant tortoise, land and sea iguanas, diversity of birds and seals in unbelievable.  I cannot recommend visiting the Galapagos enough!
I have travelled to….
Europe and the UK, Ireland, Hawaii, Bali, Thailand, Vietnam & Cambodia, Canada, Peru, Brazil, Ecuador, Galapagos, Argentina, Fiji, Singapore and the Maldives.
Favourite travel tip?
"Travel to new places".  When I can travel, I like to go somewhere new.  The world is a big place with so much to experience so why keep repeating the same trip when you can visit a new destination.

What's your dream destination?
Africa, one day I'm going to see the amazing animals in the wild and experience a completely different culture and atmosphere to our own.