Kayla in New Zealand
Kayla discovers adventure in New Zealand's South Island
During late August I went on my first overseas trip – which was to the South Island of New Zealand.
After landing in Christchurch over the stunning snowy Southern Alps we strolled into the city. During our time in the Christchurch, we experienced a number of memorable things, including; a ride on the Hop On Hop Off Double-Decker Tour Bus, the International Antarctic Centre with it's Storm Dome, a snowstorm simulation room – brrrr & the wild offroad Hagglund Field Trip, spotting the shy Kiwis at the the Wildlife Centre and zip-lining down a breathtaking 1.1km drop at Christchurch Adventure Zipline.
The Methven and Mt Hutt ski fields in the Canterbury region were next up on the tour. The snow and views were spectacular and the Ski Lessons were very helpful!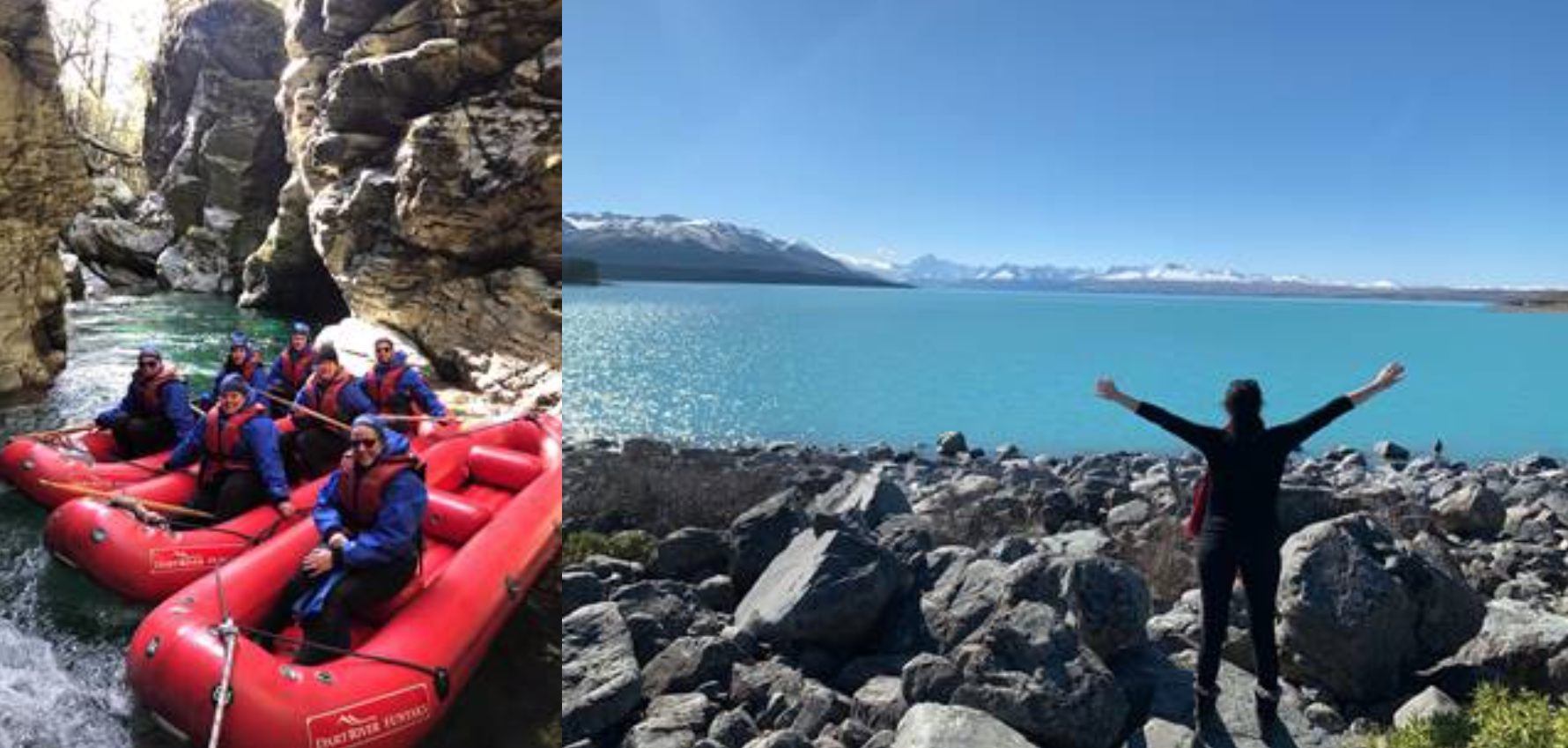 From there it was on the road to Queenstown via the beautiful, turquoise-blue glacial Lakes, Tekapo and Pukaki.

When we arrived, we found the Queenstown Pier to be buzzing with atmosphere as happy adventurers relaxed with a drink or two in the many bars and restaurants, after a day on the slopes. This vibe was a taste of the excitement of our days to come which included jetboating in the Dart River, Kayaking at Mt Aspiring National Park, cruising on the TSS Earnslaw steamship to the Walters Peak Sheep Farm for a gourmet BBQ dinner and a hilarious sheep shearing demonstration, an exhilarating, first time skydive over the Remarkables and taking the trip up Bob's Peak on the Skyline Queenstown Gondola where we had dinner and enjoyed the view of Queenstown and Lake Wakatipu from up high.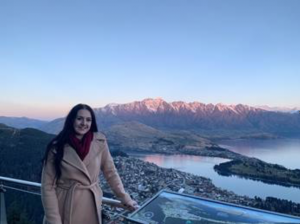 New Zealand is a perfect destination for all ages, there is plenty to do for adrenaline junkies, self-drive explorers, trekkers, or for people who just want to relax and enjoy the scenery.
If you have ever been interested in exploring New Zealand, I highly recommend you do.
– Kayla Joss, Travel Consultant at Andrew Jones Travel in the Hobart office