The Kimberley: 4 Reasons to add this incredible destination to your list!
The Kimberleys evokes images of gorgeous green waves lapping against dramatic red cliff faces, vast expanses of desert, landscapes lifted out of a sci-fi film, and the oldest continuous culture on earth.
Emma Blacklow and Monique Dorey have visited this area and wanted to provide a snapshot of what you can expect when you undertake this incredible journey!
Close to home
The flight time from Hobart to Darwin is only around 7 hours, with a brief stopover in Melbourne or Sydney on your way. There is no language barrier, but you are certain to pick up a few words from the traditional owners of the land.
Staying in Australia means no jet lag and no fluctuating exchange rates. You still have your own mobile network provider (not that you will be spending much time with your phone!) and travelling within Australia gives you a much better view of our context within the wider world.
Wildlife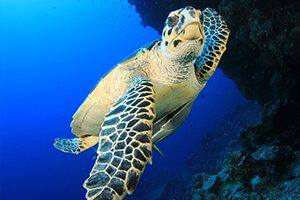 Do you know the difference between a Whistling Kite and a Northern Fantail?
How about a Mangrove Jack and a Shaded batfish?
Can you spot a rock monitor, or a hawksbill turtle?
Have you ever seen the majesty of a humpback whale or a bottle nose dolphin?
There is so much diverse and fascinating wildlife in this region, it would impossible to list it all! Sufficed to say that even the keenest bird watcher or marine life enthusiast will have so much to learn and admire; while the more novice among us can be guided by the experts, keeping your eyes peeled for birds, fish, reptiles, mammals, crabs, and more.
Scenery
The Kimberley region is untouched, unspoiled, wild Australia at it's finest. The infrastructure doesn't support large numbers of tourists, so oftentimes you will feel like a new explorer, venturing on this great land for the first time.
Amber rock, cascading waterfalls, tangled mangroves and dramatic cliffs all symbolise the natural landscape of the Kimberley's region. All at once chaotic and perfectly set out by millions of years of geological movement, nowhere else in Australia looks like this.
Begin your adventure at the Hunter River, made up of wild, tangled mangroves, that boasts incredible bird life and possibly the largest population of saltwater crocodiles anywhere else in the Kimberley region.
The twin falls of King George Falls are iconic, set against a deep blue sky and casting rainbows from their mist. You have the opportunity to find the pot of gold and get close to the action in a zodiac!
Peer down into Mitchell Falls from a helicopter, as your skilled pilot points out areas of interest, or recline in the refreshing pools at the top of the falls.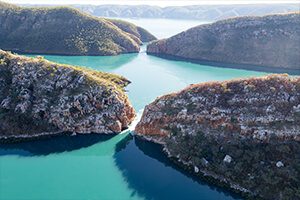 As you travel further towards Broome, you will encounter one of the most incredible natural wonders of the world – Horizontal Falls. Due to the effect of the unusual tides of the area along with two parallel ridges that allow water to build up and create a four-metre-high "horizontal" waterfall. It can be quite a thrill to board a jet boat and ride through the falls!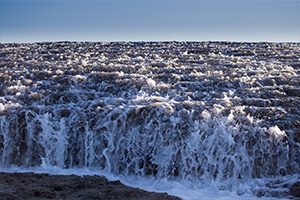 In this area you will also find Montgomery Reef. As the tide changes throughout the day, you will see the reef "rise" from the ocean. Australia's largest inshore reef. When the tide is out, the reef emerges more than 4m out of the water, and is made up of blue lagoons, a central mangrove island, and sandstone islets. When the tide is going out, there is a rushing river that cuts through the centre of the reef, and this time of day attracts a lot of wildlife, from manta rays to birds and turtles.
Get to know Australian history & culture
On your journey to the Kimberleys, you will be captivated by the Aboriginal dreamtime stories – stories passed down from generation to generation through the oldest continuous culture on the planet.
Explore caves and see the Gwion Gwion Rock Art, some of the oldest rock art in the world. These paintings are thought to be at least 17,000, and perhaps more than 25,000 years old. They appear in more than 10,000 sites within a huge span of 50,000 square kilometres. Spot paintings of the Wandjina (supreme creator) a symbol of fertility and rain.
A little way inland from a beach near Cape Londonderry, you will find the abandoned wreckage of a USAAF plane. David Campbell and Jack Lyons made the wheels up landing in 1942 and were stranded on the beach for a few days, before the crew and passengers were rescued by "Corinthian", a Qantas Short Empire S.23 flying boat. It is an interesting look into our nation's history of war and is a relatively intact site.
For a wonderful snapshot into Australia's history and natural phenomenon, the Kimberley is your perfect destination! Click here to contact us about available cruise & land itineraries.