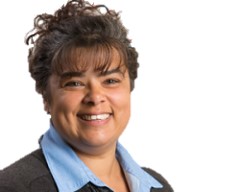 Debbie Mondon
---
Launceston • Travel Specialist
---
Phone Direct:  03 6215 8712
Email:  debbie@ajtravel.com.au
Year started in travel
1993

What interests you about travel?
Culture, food, shopping and landmarks.
I love itinerary planning, and I think it is important to be honest and informative when dealing with anybody's travelling needs.
What is your favourite destination?
Alaska, as it is so untouched and the wild frontier & Ayers Rock for it magnificence.

I have travelled to….
UK, Seychelles, Fiji, New Caledonia, NZ, Western Samoa, around Australia, west & east coasts of the USA, England, France, Spain, Turkey, a cruise along the Danube River, Singapore, Bintan and Bali, China, Malaysia, Vietnam
Favourite travel tip?
Pack light and appropiately
What's your dream destination?
Africa, India and South America for the animals and the scenery.