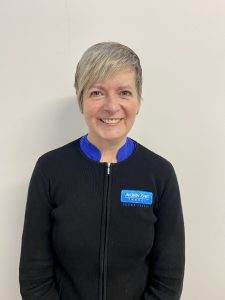 Cathi Burnett-Cosgrove
---
Hobart • Travel Specialist
---
Compass Society Tour Escort & Designer
Phone Direct:  03 6215 8704
Email:  cathi@ajtravel.com.au
 Year started in travel?
A long time ago…
What interests you about travel?
Finding the unexpected and creating unique experiences.  I am the Travel Designer curating The Compass Society Journeys and Tour Escort for the Society.  It is all about "what is not there" that raises travel to the next level.  I love food, wine, history and the cultural differences between countries.  Meeting with the local people and understanding where they came from, and their vision is a dynamic mix for creating a journey that can become surreal.  I thrive on turning people's dreams into a reality.
What's my favourite destination
Oh, so many and for so many different reasons!  Lapland for its Northern Lights that quite literally dance across the sky…  Spain for food and wine and for teaching me the importance of the afternoon siesta!  Ireland and the UK for history, traditions and accents requiring translations!  Morocco for stepping back to biblical times and its storytellers… Italy for simply having fun!  Small ship cruises for running away to sea.  South America for its mystique…. Asia and India for its warmth and welcoming smiles…
What was the question again?!
I have travelled to…
I have been so incredibly fortunate as I have travelled to many countries.  Some romantic, some exotic, some vibrant but all fascinating
Favourite Travel Tip
Expect the unexpected and relish in the moment.
 What's your dream destination?
It can vary between buzzing cities to quiet remote villages.  From tropical warmth to Arctic winters.  Exploring and relaxing.  Travel rejuvenates the soul and reminds us of who we are.  The style and destination are dependent on the moment in time.