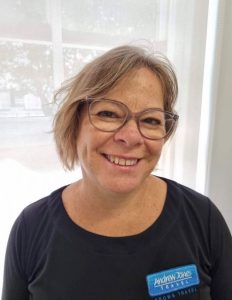 Linda Osborne-Maguire
---
Hobart • Travel Specialist
---
Phone Direct:  03 6215 8717
Email:  linda@ajtravel.com.au
Year started in travel
1996
What interests you about travel?
The experiences of seeing new places, trying different food, investigating different cultures and meeting new people.
What is your favourite destination?
Middle East would have to be one of the favourite areas that I love to visit. Their way of life is so different to ours and in parts of it, their lifestyles has changed remarkably over the last 60 – 70 years. e.g. United Arab Emirates has gone from a poor country, living a very basic life and then they discovered oil and are now a rich country.
I have travelled to….
United Arab Emirates, United States, Canada, India, Bali, Solomon Islands, Fiji, Vanuatu, Thailand, Hong Kong, UK, Singapore, France, Germany, Netherlands, Italy, Vatican, Norway, Oman, Jordan, Egypt, New Zealand and around Australia

Favourite travel tip?
Don't drink the water (well in a lot of countries), take a business card from the hotel that you are staying in, so when you wander around the streets, and possibly get lost, you can get a taxi back to your hotel.
What's your dream destination?
I would love to travel to the top of Norway, see the Northern Lights, staying in an stargazing accommodation.